The Young Adults in Christ Fellowship
"The Family Talks – March & April 2006"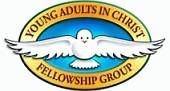 Talk I
The following is the summary of the first of a series of family talks organized by the Young Adults in Christ Fellowship at the Holy Family Cathedral Premises, Kuwait. The first talk was given on 3rd March, 2006 by Br. Francis Fernandes of the Cathedral Charismatic group, on the topic of "Choosing a Life-Partner".
When we buy a house or a horse we examine them thoroughly. When we marry we must exert the same solicitude, if not more. If the house is defective it can be returned or disposed of, but not so with a marriage partner. When you buy a house, you must study the laws of the state regarding houses. When you marry, you study the laws of God.
So, know that if you take a bad wife, you must endure her. To abandon her is to commit adultery. Look for affection, gentleness and humility in a woman. These are the true tokens of beauty. Don't look for wealth; this is to overlook the more important thing which is a common mistake today.
And you, young girl, choose one who will really be a husband and a protector. Remember you are choosing a head for yourself and your family. Do not make your quest for the 'Tom Cruise' or 'Harrison Ford' your primary goal because looks can be deceiving. Don't look for wealth either. Instead, look for piety, gentleness, wisdom and fear of the Lord. A rich man will just hurt you, not help you. He will treat you like a slave because you are poorer. This said your proposed partner must be able to support you and your family as one cannot live on "Love and fresh air!". According to the Word of God, the future husband should be a good provider. He should "tend and keep the garden" (Genesis 2:15) as the first husband did. A young man should have a stable job and a history of managing his money well, to insure financial security for his future bride. He should be responsible. While a virtuous man can never neglect nor scorn his wife, an adulterer can never love his wife. Alcoholics and drug-addicts are to be avoided.
In a wife, choose virtue of soul, nobility of character. With this you will enjoy tranquility in your family. A man who marries a rich woman is marrying a boss. Look for piety and chastity. Such a wife, even if she is poor, is a treasure. The future wife should be a "a helpmate" (Genesis 2:18), a comforter (Genesis 24:67), and an encourager (Proverbs 31:26). Clearly, a wife should be committed to the calling that God has placed on her husband. She should be submissive to his servant leadership, and she should be willing to make their home a place of refuge and encouragement. Carefully observe how your young lady reacts to the instructions of her parents, pastor or employer, for that is how she will respond to your headship!
Another excellent "scripture check" is to read 1 Corinthians 13: 4 aloud and replace the word "Love" with the marriage candidate's name. If, the candidate truly reflects these characteristics they will make someone an exceptional spouse!
Turn to God for help.
He will be happy to be your match maker. The biblical strategy for choosing a life partner is to seek God's will in prayer and then trust Him to lead. His Word says, ". . . in everything by prayer and supplication, with thanksgiving, let your requests be made known to God" (Philippians 4:6). It is your choice, but please remember to always make God part of your decisions. You may be pleasantly surprised where He leads you in your faith, in your choice of a mate, and in all your relationships.
What do my Parents think?
God's Guidebook also opines: "Obey those who have rule over you for they watch for your souls..." (Hebrews 13:17) Your parents were chosen to be the first "watchers of your soul." They have spent a lifetime caring for you. Be sure to honor them by seeking their counsel when making such an important decision. Whether you like it or not, the majority of the time, mom and dad are on target. If your parents disagree with who you have chosen to spend your life with, do all you can to listen to their concerns, honestly evaluate what they have to say, and then take it to the Lord in prayer. If your choice is truly God's choice, He will help smooth over any rough spots.
Know what you need!
You must know what your needs are so that you can communicate them to a potential partner. These are the things you cannot compromise on! Ask your partner what his/her needs are. Find out whether the two of you can meet these needs for each other.
Make sure your life partner loves God more than he or she loves you
Jesus said: "'Love the Lord your God with all your heart and with all your soul and with all your mind.' This is the first and greatest commandment. And the second is like it: 'Love your neighbor as yourself.'" (Matthew 22:37-39). It is so important to observe your partner's love for God. Why? Because in time, the way he or she loves and serves Him will be reflected in the way he or she loves and serves you.
Your life partner must be a person of character
"Blessed are they whose ways are blameless, who walk according to the law of the Lord." (Psalm 119:1). Men and women of character are trustworthy in all they do and have an appetite for righteousness. They will keep their word no matter what the cost.
Is your proposed life partner kind to others?
"And be kind to one another, tenderhearted, forgiving one another, just as God in Christ also forgave you." (Ephesians 4:32). If you don't see your partner treat others with kindness and grace, in time he or she will be treating you the same way.
Note the way your proposed life partner dresses
"And I want women to be modest in their appearance. They should wear decent and appropriate clothing and not draw attention to themselves by the way they fix their hair or by wearing gold or pearls or expensive clothes. For women who claim to be devoted to God should make themselves attractive by the good things they do." (1 Timothy 2:9-10)
Does he/she treat his or her parents with honor and respect?
"Honor your father and mother, which is the first commandment with a promise." (Ephesians 6:2). You would never meet a young person who is truly successful or blessed who doesn't love his or her parents.
Make sure your life partner is not flirtatious
"Smooth words may hide a wicked heart, just as a pretty glaze covers a common clay pot." (Proverbs 26:23). A person's actions and looks speak volumes, so be advised, Son, and be wise. Make sure you understand the true priorities of your life partner's life: "Don't let anyone think less of you because you are young. Be an example to all believers in what you teach, in the way you live, in your love, your faith, and your purity." (1 Timothy 4:12) Watch closely to see signs of your partner's love, faith, and purity. Has this person put God first? Does this person live to serve others? Is this person selfish? Make sure you know whom your life partner's close friends are: "Do not be misled. 'Bad company corrupts good character.'" (1 Corinthians 15:33)
Your life partner should not be contentious or violent
"Better a meal of vegetables where there is love than a fattened calf with hatred." (Proverbs 15:17) If you're picking up a lot of unhappiness or anger in this person, then be warned in advance. Make sure you ask the Lord for discernment. "Show me the way I should go, for to you I lift up my soul. May your good Spirit lead me on level ground." (Psalm 143:8,10)
Sex should never be an issue
Here's what we mean by that. If either partner is feeling pressured by sex, this is not a Christian relationship/marriage in the making. You can be sure that this relationship is not based on Godly principles. This goes back to knowing what you need, once again. If you want and need a Christian marriage, this will tell you which direction you are heading. There are no excuses for this one! God intended sexual relations between husband and wife in the sanctity of marriage!
Trust in the Lord with all your heart
"Trust in the Lord with all your heart; do not depend on your own understanding. Seek his will in all you do, and he will direct your paths." (Proverbs 3:5-6). Don't live in fear about the possibilities that you may be single in your lifetime. Fear breeds insanity! Your needs won't matter at all! You can make very foolish decisions if this fear takes over. Fill your life with the things that make you happy. Give it to God and LEAVE it there!
It takes knowing oneself, steadfast prayer and patience, to find the right partner! Fill your life with all the things you love, read your Bible then you will be able to follow God's will for your life. God wants you to have a wonderful fulfilling lifetime with a special mate,....and so do we! God Bless You!
END
More Information :

Tags:
Kuwait
City
Young
Adults
Christ
Fellowship
Talks
Holy
Family
Cathedral
Marriage
Partner
Husband
Wife
Parent
Children
Relationship
Bible
Eucharist